From long pants to Bermuda shorts in a flash
How many of us have been intrigued by the detachable pant but then seen someone tangled up, trying to get their hands on theirs, in an attempt to switch from the long version to the short version or vice versa?
This has led many to think that it is inconvenient and impractical but in fact it is quite the opposite: as long as it is designed the right way.
That's right: the detachable pant is Redelk's workhorse and allows you to switch from the long version to the bermuda version in just five seconds in a practical and efficient way!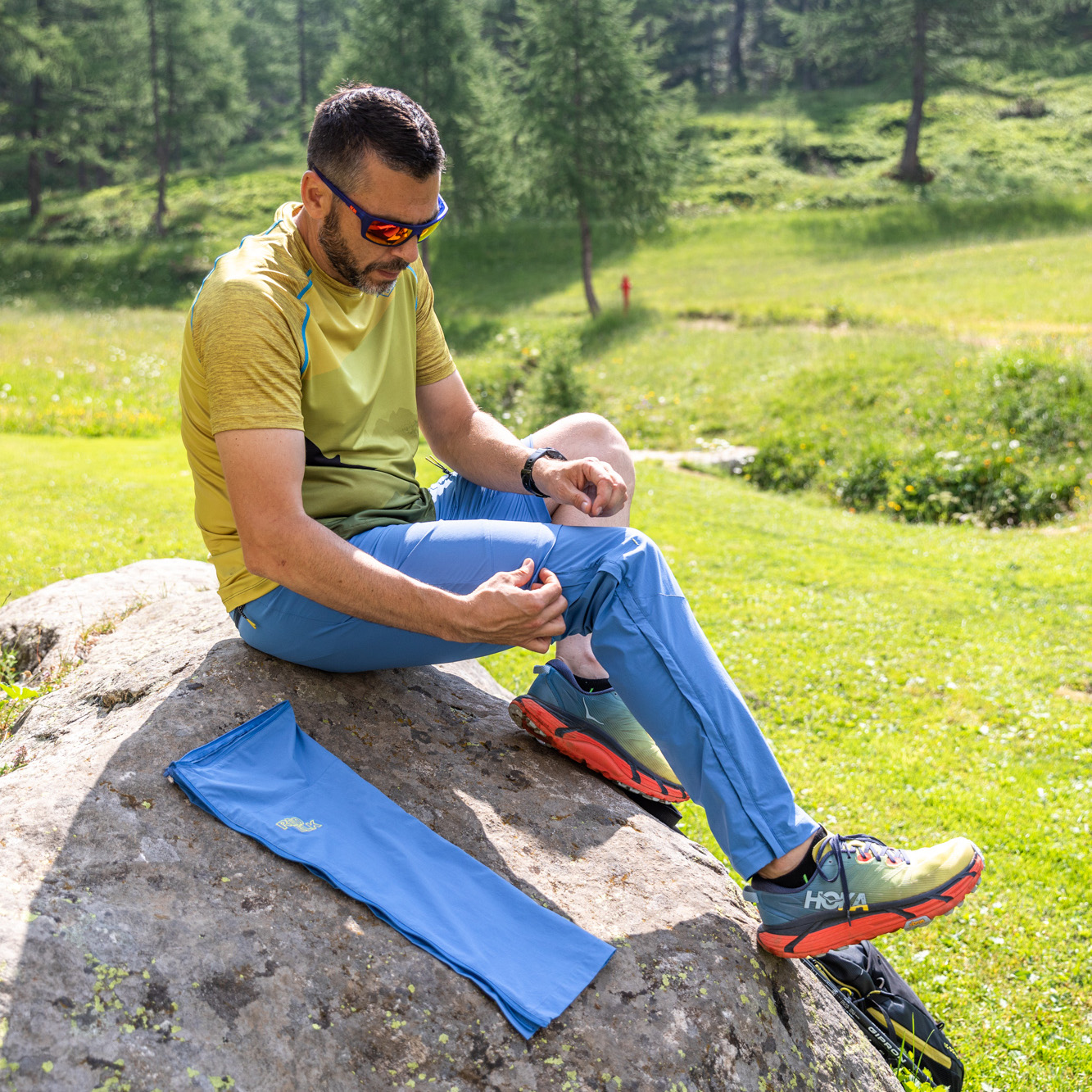 Therefore, to ensure that every moment in contact with nature is wonderful there needs to be no hiccups; for this reason Redelk has always had as its focus the comfort of walkers and being passionate about doing so, it cannot help but continually improve its products.
The technical team's 30 years of experience in the industry has enabled REDELK to make fit and comfort a trademark of the brand, both of pants as well as other apparel.
But why choose a convertible pant?
The most experienced and "manic" guides rightly advise against the use of short pants on mountain trails, and the reason is obvious: without long pants you are not protected on the whole leg and you might have the misfortune of getting scratched or stung or bitten by insects or small animals.
The times of trekking days, however, are many, and being able to alternate between long pants when necessary and Bermuda shorts when the environment is hazard-free helps you stay more comfortable and free in your movements or cool when it is very hot.
But the detachable pant forces me to have to sit somewhere and remove my boots!
False: the Redelk modular pant allow you to detach the lower part through to two convenient full zippers, one horizontal and one vertical; the latter will allow you to remove the lower part without having to look for makeshift support or remove your shoes.
The ISALO 3-DP and FLAME 2-DP models for men and VELA 2-DP for women are, without a doubt, the right summer solution for those who want to undertake long multi-day walks or face hiking days with uncertain weather or significant elevation changes resulting in temperature fluctuations.
Let's delve into the contents of the brand's top-of-the-line men's detachable pants for walkers: ISALO 3-DP.

DETACHABLE PANTS
UV PROTECTION

STRETCH FABRIC

BREATHABLE FABRIC

SIDE VENTILATION
Full side zip
offers the ability to remove the bottom part without having to remove the shoe.
Slider with "Cam Lock" technology on the side zip
allows quick and easy "one-handed" opening of the entire zipper. Also useful and practical in long version as it allows to adjust and lock the bottom closure on the boot.
Lightened zip tape where detachable parts join
we use the lightest tape available on the market to avoid weighing down the seams, particularly the one in the lap above the knee where most pants tend to bunch up on the leg and be uncomfortable.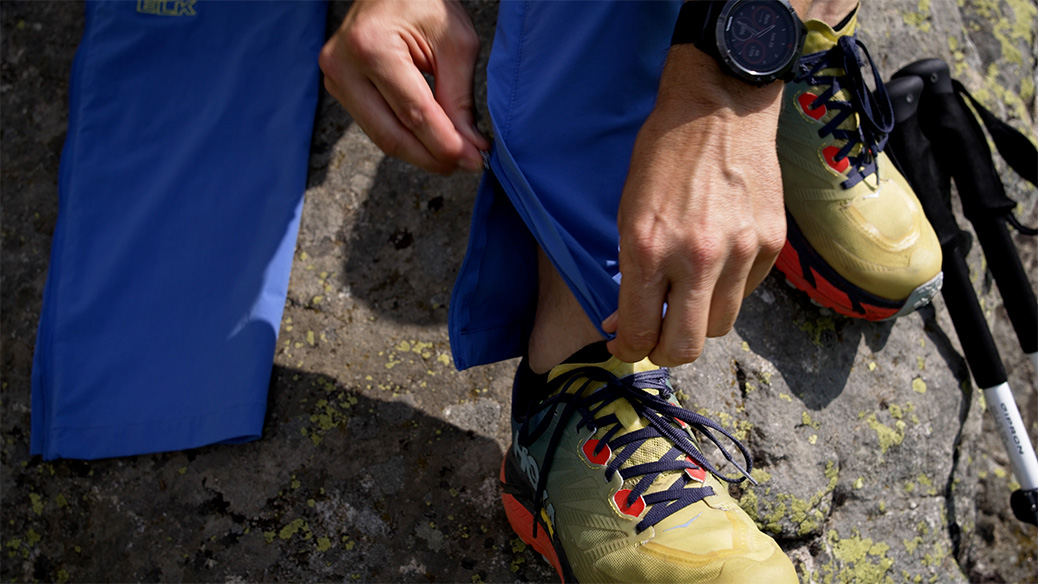 Made in 2 fabrics
made of nylon but with 2 different weights, both "4 way" stretch, ultra-durable and quick-drying - will allow you to quickly regain maximum comfort by bringing the garment back dry even on the hottest days or during strenuous pace walking.
The 2 summer fabrics were sewn into body mapping
this ensures maximum protection at critical points and lightness where needed. The heaviest, 156 gsm, is more structured and internally has a soft weave, has the special 3M Scotchgard "moisture wicking" finish and is used on the knee and back of the seat. The lighter, 146 gr/sqm, is placed on the front and bottom leg.
Soft waist belt, elastic inside
allows for a tight fit across the entire waist without thickened fabric folds in one side point*. Additional adjustment at the waist thanks to the comfortable and lightweight belt always included with the entire ISALO family.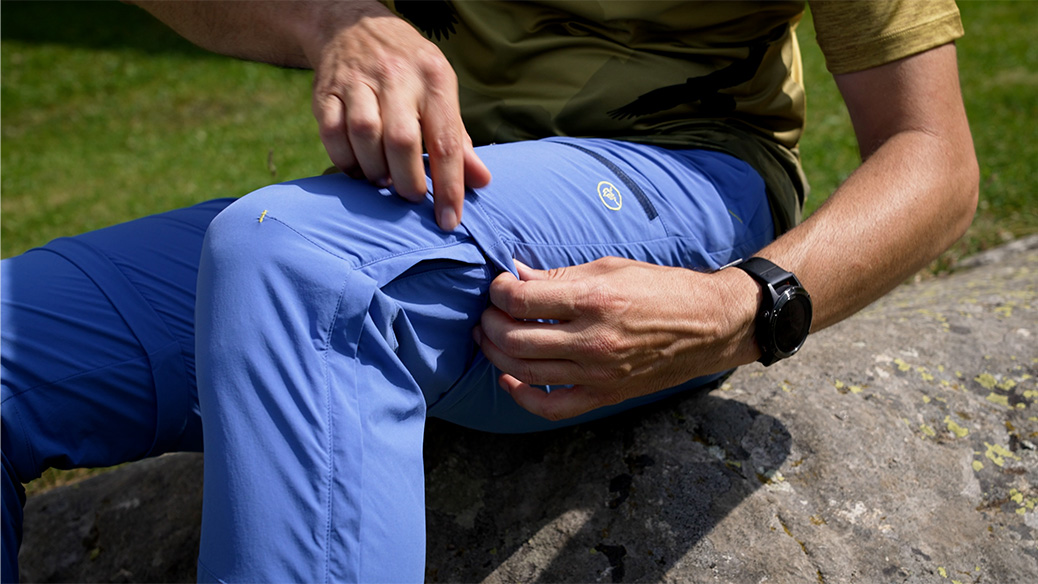 Lateral aerations
to accommodate temperatures without having to remove the underside when hiking trails where it is important to have a protected ankle and calf.
Zippered pockets
offer secure and reliable storage space.
UV protection
effective in protecting our skin from the pitfalls of the sun's rays.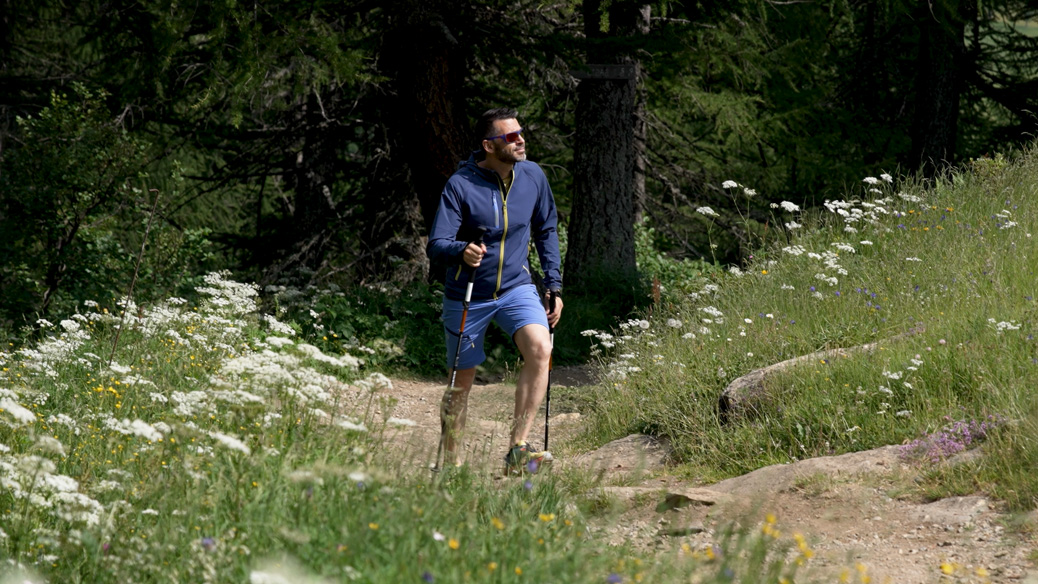 The full range of men's and women's pants is complemented by a rich collection for a complete Redelk outdoor outfit. For Spring Summer 2023 i will be a renewed proposal in colors and cuts, without ever sacrificing comfort, an essential feature for those who choose to dress Redelk.
Want more information??
If you would like to receive more information about Modular Pants from Redelk or were looking for more technical mountain clothing we will be happy to help! Please contact us by email at [email protected] or enter your inquiry through the form below and we will get back to you as soon as possible.