REDELK ROAD TO SUSTAINABILITY
We would like to share with you our commitment for a more sustainable company and brand, even with our creative solutions!
Sustainability, everyone talks about it…
Talking about sustainability is not easy: this is a wide topic, which takes many aspects of a company into consideration. Very often we hear about it in different contests with promises not kept, but we know how difficult is to adopt new habits or implement new ideas to pursue it. 
Luckily, we believe that our dimension has always let us to be compliant with what now seems to a be more a trend.
We don't want to tell you stories to sell more, but we just want to show you the path we underwent to enhance ourselves every day: sustainability and green, topics we feel as close and in which we believed from the very beginning.
We do this!
REDELK is an outdoor clothing brand and starting from this, we do believe that before enjoying nature, it's essential to respect it by observing small gestures.
For sure working on the collection it is crucial and from the last ones we made important changes and we're studying new ones with the goal to reduce the impact on the environment.
We invested a lot on researching the efficient solutions which could take an added value in terms of sustainability, while maintaining the quality of our garments.
Let us show you HOW! 
Paddings. There was a time in which the goose down was the main padding used, without any problem on how the material was carried out, without any care about the treatment of the animals. REDELK, always very sensitive about this topic, has co-worked from the beginning only with certificated suppliers for goose down feathers, which can guarantee an ethic and healthy product.
Where possible, today we tend not to use this type of padding on the whole REDELK collection, but we use waddings like the DUPONT SUSTANS and the THINSULATE J80.
The thermic wadding DUPONT SUSTANS® is a fiber coming from renewable sources and produced with attention to the environment. It offers and exceptional softness and great insulation power.
3M™ Thinsulate™ Premium Insulation is a special synthetic padding, which besides ensuring great warmth, is technically able to offer features like odor-neutralization, water repellency and breathability, making it a perfect choice for the sport activity. 
As of today, goose down, always and only certificated, is used just in one product by REDELK: our jacket HOPI and TEWA, from the line PULL&WEAR. We use goose down exclusively in this product because of its ability to compress and stretch. For our space-efficient and packable products like the line PULL&WEAR it's a crucial feature.
Finishing. Not only material for the collection, but also alternatives to the more traditional finishing on market, to enhance the impact on environment as well as the performances on fabrics. This was the morals that moved our actions and brought us to a solution. 
Used on every jacket of the main REDELK collection, BIONIC-FINISH® ECO is a finishing that makes fabrics highly water repellent and ensures the resistance to abrasion, usury and washings.
This innovative and sustainable process ensures high standard of quality and benefits like comfort and performance, in total absence of fluorinated elements and formaldehyde. BIONIC-FINISH® ECO is compliant to the requirements of environmental protection during the production, use and disposal.

---
Packaging. Our commitment is constant and also regarding the packaging we adopted a new solution, reducing by 100% the usage of plastic for the packaging of our clothes.  
Each REDELK garment is delivered to our customers and clients in a bag of 100% recycled and recyclable material. At the beginning of every season we send a communication to remind our resellers the importance of using this bag even once the product has been sold: giving it for free to the customer is useful to communicate them about our commitment and at the same time supplying a further material that can be used again for any need.
EOCA Membership. From October 2019 REDELK is official partner of EOCA, European Conservation Association, a non-profit European organization which supports and propose projects aimed at protecting the environment worldwide.
Through suggestions and manuals on how to make your activity more sustainable, EOCA helps companies which subscribe their program, improving themselves towards a green path.
During the last exhibitions, REDELK had a plastic free booth, in compliance with EOCA guidelines.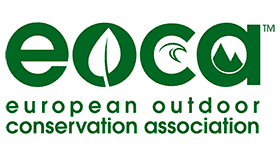 ---
And in the company is happening this…
Our company has its own headquarter in Trezzo sull'Adda, a wonderful town between Milan and Bergamo along the river Adda, which often is set of our long walks during free time. Regenerating ourselves in the green and light blue does help in putting many thoughts in order, besides shaping the body. For this reason, we invite our guests, be they suppliers, collaborators or customers, for a lunch along the river: we love showing off our town, and ourselves for who we are and our family dimension lets us to have long lasting and valuable relationships with everybody who passes by our company.   
The beauty of being a family company brings us to live the day-by-day in a more relaxed and friendly way: in our company we can benefit from a kitchen, where we can enter freely for every need.
We have plates, glasses, cutleries available which we put in the dishwasher and once full, we press "start" button.
Plastic disposable dishes and cutleries are banned!
If we would like a coffee, we use only compostable capsules, compostable cups and compostable teaspoons.
Napkins are from recycled paper and once everything is used, we carefully divide them for the separate collection. Rarely someone can divide the rubbish in the wrong way, but we managed to find a solution also for this: the following capsules will be on him/her!
Everyone was given a wonderful REDELK water bottle, personalized with our first names: we can fill it directly with the water from the faucet in the kitchen, which is dispensing it potable.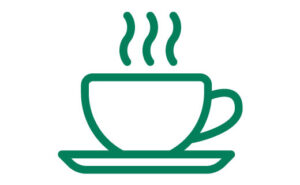 For us smart working was a reality before Covid emergency: each of us has its own laptop and mobile and in this way working remotely is really not a problem!
We truly believe that besides managing our time better, this practice is bringing us many pros: we are more efficient, more productive and most important thing, by not having to drive till the office, we do not pollute.
Almost all people working in our team dwell nearby. This lets us reach the office by bike in the sunny days and we can safely park it in the courtyard.
After a workday it is really pleasant to see the sun going down on the mountains in the distance, while slowly pedaling towards home.
Last but not least we love saying that we are increasingly reducing the quantity of printed paper. We print only if it is necessary and before clicking on the button we ask ourselves if we really need to print it and if there is an alternative way to work on that.
Paper is a source and we don't waste even a single sheet of it: sheets with a white page on the back are collected and reused. All of them.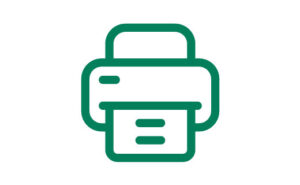 This is us together with many other habits and daily actions dictated by common and good sense, which we do believe can contribute to improve the quality of life of everyone.
Soon with updates!